Answers to Frequently Asked Questions we get from clients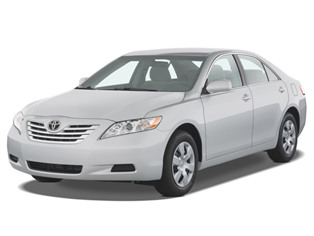 We buy your car at top value and will beat any written quotes, coming to you with same-day payment, providing you with a hassle-free way to sell your car at the best price. We have buyers waiting, and we will buy all makes, and models even if it is financed or leased. Getting the most cash for your car has never been easier. Our company is a licensed, and bonded dealer in the state of California.
Experience the "Stress-Free" way to sell your vehicle, or find that special car, truck, or SUV!
Q: What kind of vehicles do you buy?
A. We buy all years, makes, and models of cars, trucks, and SUVs.
Q. What if I can't find the title?
A. We have proper DMV forms to complete the transfer without the title.
Q. If my registration is not current, or if I owe any fees, what should I do?
A. We have a direct data link to the Department of Motor Vehicles (DMV) to determine if there are any fees due. A deduction will be made from the amount we pay you, and then your liability is released.
Q. What do you require from me?
A. Driver's license, or state picture ID of all people listed on the title. A clear title of vehicle, and registration.
Q. What form of payment do you use?
A. We pay by company check if we come to you. Cash is available if you come to our location.
Q. What if I still owe money on the vehicle?
A. We contact the lender, and get a confirmed payoff. If the payoff is less than what we are paying you, we will pay you the difference on the spot. If it is greater, then you pay us the difference in the form of cash, or cashier's check, and we pay off the loan.
Q. When is my liability released?
A. Liability is released on the exact day, and the exact mileage of your car the moment you sign it over to us.
Q. How do you determine your price?
A. We have designed a database that compares what cars are going for in the general marketplace, (private, and public auctions) to Kelley Blue Book, NADA (National Auto Dealers Assoc.), and other appraisal tools adjusting for whatever is needed to make your car safe and marketable.
Q. How long have you been in business?
A. We have been in business since 2006.
Q. I am ready. What do I do next?
A. Give us a call!
Or fill out our easy Online Quote form, send it to us, and we'll contact you right away with a FREE QUOTE.
Sell My Car in Los Angeles County
"I want to sell my car today!" We hear you! Call 310-428-1592 – 24/7 for a free quote!
Proudly serving all Southern California!