Sell your used vehicle to us and get cash today – CALL 310-428-1592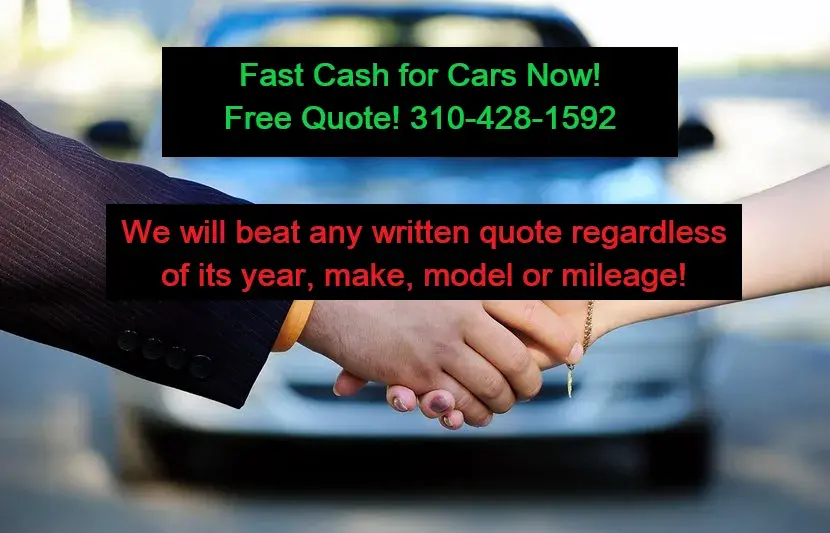 Gosslercashforcars.com – Best Place to Sell your Used Vehicle!
Santa Monica

Hollywood Sh

erman Oaks Marina del Rey Culver City Encino
To get fast cash for your used vehicle on the same day call 310-428-1592, or click the button below for a Free Quote, Good Cars Wanted!
WHY SELL YOUR CAR, TRUCK, or SUV TO US?
We:
buy cars, trucks, or SUVs, from economy, and family, to luxury late models, or vintage classics. As a result, we make it a fast and easy experience

offer a stress-free way to sell your vehicle at top value with no time-consuming negotiations: no hassles, no worries

guarantee our highest possible same day cash price for your vehicle, regardless of its year, make, model, or mileage, and will beat any written quote!

provide a courtesy shuttle ride back home!
Get fast cash for your car today!
Recently Purchased Vehicles:
| | | | | |
| --- | --- | --- | --- | --- |
| 2021 Mercedes Benz AMG 53 | 2015 Lamborghini Aventador | 2017 Porsche 911 | 2022 Tesla X | 2022 BMW X5 MSPORT |
| 2019 Mercedes Benz GLA | 2018 Chevrolet Camaro ZL1 | 2017 Bentley Continental | 2020 Porsche Cayenne | 2018 Toyota 4 Runner |
HOW IT WORKS TO SELL YOUR USED CAR TO US:
We Buy Cars!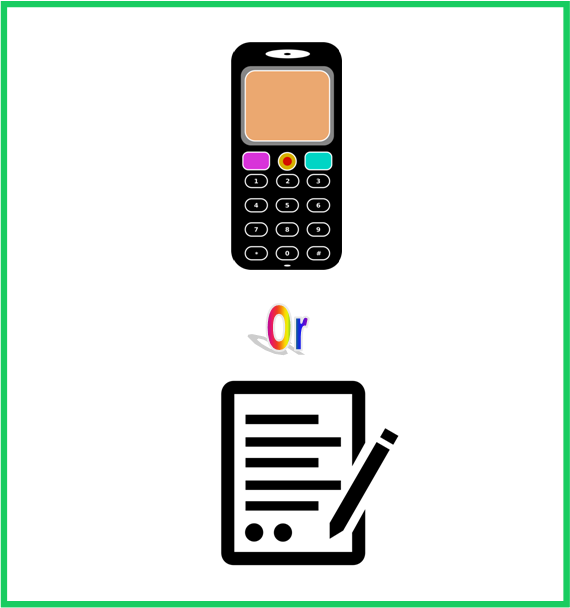 FOR INSTANT FREE QUOTE CALL 310-428-1592, or Click here to submit a quote request for FREE ONLINE QUOTE
No Hassles, No Worries!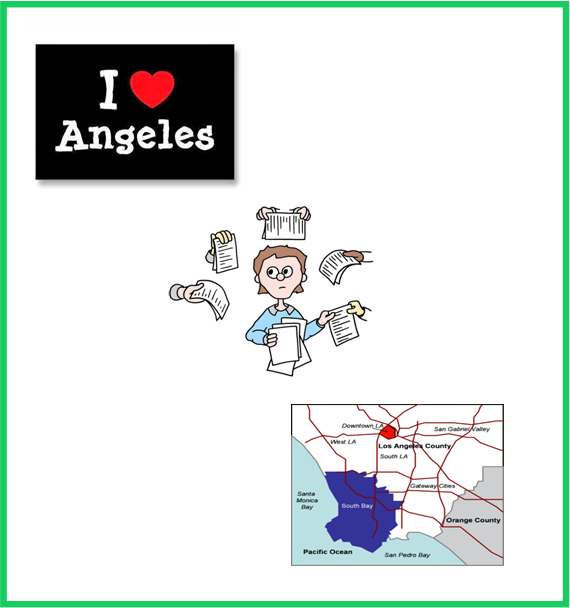 Come to us for a FREE APPRAISAL AND QUOTE, or we can set an appointment to come to you. We are local, right here in Los Angeles
We professionally handle all Department Of Motor Vehicles (DMV) paperwork and full release of liability.
"I want to sell my vehicle today to get fast cash today!" We hear you! Call

310-428-1592

– 24/7 for a free quote!

REVIEWS / TESTIMONIALS
SEARCH: the argument in the search box will only display the rows matching that argument...

Google
Feb. 12, 2023

Sindy L. – Pablo is very professional, nice and friendly . I sold my car to him and get the check right the way. It is a very easy and smooth process Anyone want a 2019 Tesla model 3 you can buy it from him. I kept my baby really clean and like 99%new with low mileage and no accidents. I even recommend my friend too .
Highly recommend.

Google
Dec. 6, 2022

Polestar – Pablo was professional and maintained good communication throughout the entire process of selling my vehicle. He will come to your location and complete the transaction on the spot with all paperwork. Much easier than driving around wasting gas and time with CarMax and other dealers.

Google
Feb. 9, 2022

Michael M. – Met with Pablo, and negotiated with him and was happy with the deal. I appreciate him taking the time to take care of everything. He paid off the loan and still walked off with a check. Thanks for your great service!

Google
Nov. 5, 2021

Pappy P. – Pablo recently bought my BMW 540i M Sport. The price was fair and he was a pleasure to deal with. Pablo is low-key, knows the ropes, and is a thorough professional. He'll be my first call next time I'm in the car market.

Google
Sept. 7, 2021

C Ike – I got my car appraised at multiple places and most were known to give a top dollar. No one was able to beat Gossler! Search no more! Gossler also makes it so easy. They do everything for you! I am extremely happy working with Gossler.

Google
Apr. 26, 2021

JCR 88 – Bought my car quickly and effectively. Recommend.

Google
Feb. 12, 2021

Allison K. – OMG Pablo is the best. Very professional and pleasant to do business with. I was even able to get a better price than the dealer's trade-in. Thanks, Pablo.

Google
Jan. 27, 2021

Natalie S. – Sold our 2014 Jeep Grand Cherokee yesterday. If anyone wants to sell a car, look no further: Pablo is the best!!! My car had a hit-and-run accident and we wanted to sell it without fixing it. My husband wanted more money than Carmax and other places offered. After reading all these great reviews on Pablo, I contacted him and he came to our place and completed the transaction so quickly. Yes, we received more money than any other offers as well. Pablo is not only professional but also very friendly and just knows how to talk to tuff customers like my husband. Amazing experience selling our car and couldn't have been better. Thank you, Pablo!!! You are the best!!!!

Google
Oct. 11, 2020

Sara K. – Great guy! I sold my Toyota 2015 Prius. Pablo offered me more than what CarMax was offering, so I was happy with that. Pablo was very pleasant and made the whole process super easy and smooth. Would recommend it to family and friends!

Google
Oct. 2, 2020

Wiz M. – Pablo was amazing. Within 24 hours he beat all other offers, was much faster than the alternative options, and picked up the car! Was a pleasure to deal with and will be sending more business his way for sure. HIGHLY recommended.

Google
Aug. 31, 2020

Brian W. – The best deal! I was trying to sell my two leased cars. There were so many offers, and the buyers sent the inspector always gave me a lower price, but Pablo from Gosslercashforcars gave me the best offer on the phone and honestly fulfilled his words. It only took me 1 day to get rid of my leases. He took care of everything. Nice people and great service!

Google
Jun. 25, 2020

Aaron – Amazing deal! You won't find better customer service or offers anywhere else!! Highly recommended!! A+++
To get a list of more reviews please click the button below:

Imperial
Kern
Los Angeles
Orange
Riverside
San Bernardino
San Diego
Santa Barbara
Ventura

| | | | |
| --- | --- | --- | --- |
| Alhambra | Anaheim | Apple Valley | Arcadia |
| Bakersfield | Baldwin Park | Bellflower | Buena Park |
| Burbank | Camarillo | Carlsbad | Carson |
| Chino | Chino Hills | Chula Vista | Compton |
| Corona | Costa Mesa | Diamond Bar | Downey |
| Eastvale | El Cajon | El Monte | Encinitas |
| Escondido | Fontana | Fountain Valley | Fullerton |
| Garden Grove | Glendale | Hawthorne | Hemet |
| Hesperia | Highland | Huntington Beach | Huntington Park |
| Indio | Inglewood | Irvine | Jurupa Valley |
| La Habra | La Mesa | Laguna Miguel | Lake Elsinore |
| Lake Forest | Lakewood | Lancaster | Long Beach |
| Los Angeles | Lynwood | Menifee | Mission Viejo |
| Montebello | Monterrey Park | Moreno Valley | Murrieta |
| National City | Newport Beach | Norwalk | Oceanside |
| Ontario | Orange | Oxnard | Palmdale |
| Paramount | Pasadena | Perris | Pico Rivera |
| Pomona | Rancho Cucamonga | Redlands | Redondo Beach |
| Rialto | Riverside | Rosemead | San Bernardino |
| San Clemente | San Diego | San Marcos | Santa Ana |
| Santa Barbara | Santa Clara | Santa Maria | Santa Monica |
| Santee | Simi Valley | South Gate | Temecula |
| Thousand Oaks | Torrance | Tustin | Upland |
| Ventura | Victorville | Vista | West Covina |
| Westminster | Whittier | Yorba Linda | |