Sell your used vehicle to us and get cash today – CALL 310-428-1592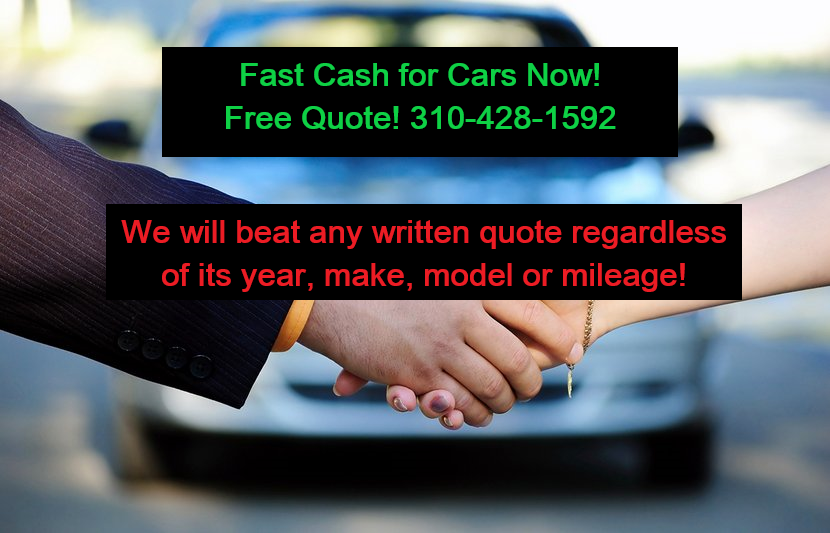 Gosslercashforcars.com – Best Place to Sell your Used Vehicle!
Santa Monica

Hollywood Sh

erman Oaks Marina del Rey Culver City Encino
To get fast cash for your used vehicle on the same day call 310-428-1592, or Click here to submit a quote request, Free Quotes, Good Cars Wanted!
WHY SELL YOUR CAR, TRUCK, or SUV TO US?
We:
buy cars, trucks, or SUVs, from economy, and family, to luxury late models, or vintage classics. As a result, we make it a fast and easy experience

offer a stress-free way to sell your vehicle at top value with no time-consuming negotiations: no hassles, no worries

guarantee our highest possible same day cash price for your vehicle, regardless of its year, make, model, or mileage, and will beat any written quote!

provide a courtesy shuttle ride back home!
Get fast cash for your car today!
Recently Purchased Vehicles:
| | | | | |
| --- | --- | --- | --- | --- |
| 2021 Porsche Taycan | 2019 Aston Martin Vantage | 2019 Chevrolet Corvette Z06 3LZ | 2019 Jeep Wrangler | 2020 Bentley Continental |
| 2018 Porsche Panamera Grand Turismo | 2020 Mercedes Benz G63 BRABUS EDITION | 2020 Rolls-Royce Cullinan | 2020 Tesla Model S | 2020 Lamborghini Urus |
HOW IT WORKS TO SELL YOUR USED CAR TO US:
We Buy Cars!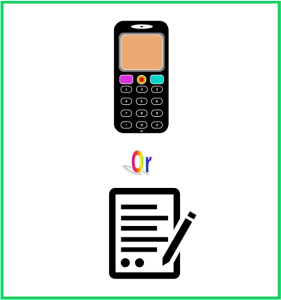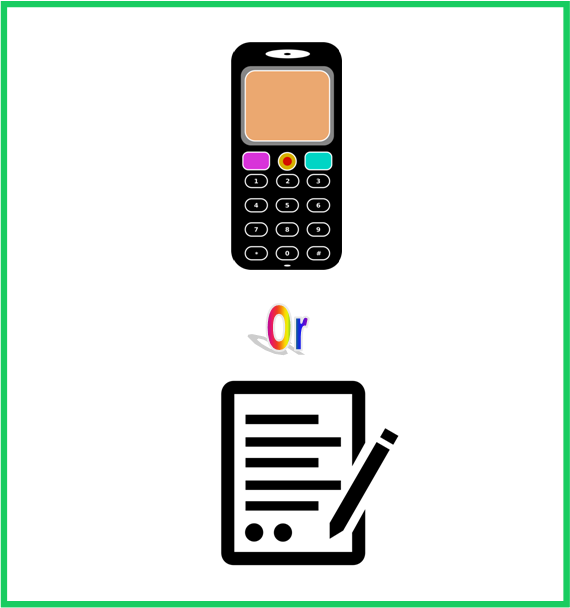 FOR INSTANT FREE QUOTE CALL 310-428-1592, or Click here to submit a quote request for FREE ONLINE QUOTE
No Hassles, No Worries!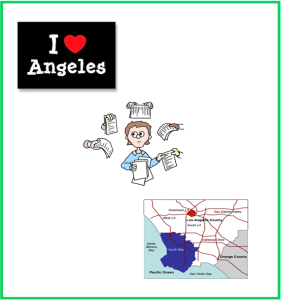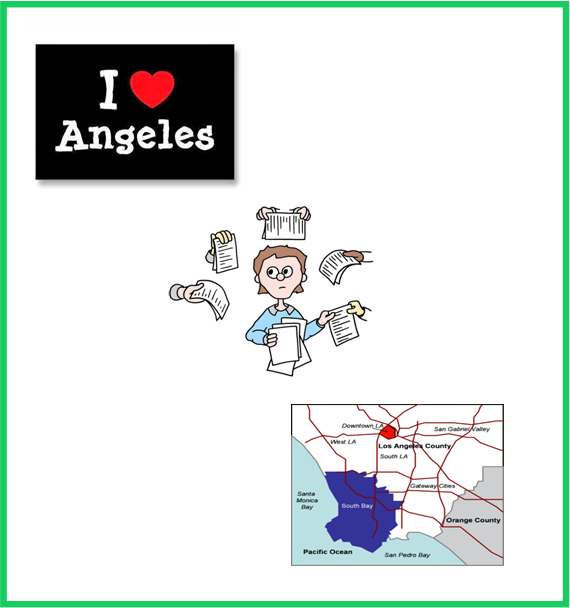 Come to us for a FREE APPRAISAL AND QUOTE, or we can set an appointment to come to you. We are local, right here in Los Angeles
Fast Cash for Car Today!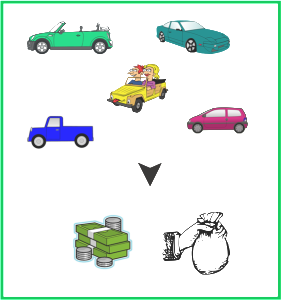 When we see the car we tell you exactly what we would pay and if agreed then we complete paperwork and issue payment. We will arrange to have the car picked up the same day
We professionally handle all Department Of Motor Vehicles (DMV) paperwork and full release of liability.
"I want to sell my vehicle today to get fast cash today!" We hear you! Call

310-428-1592

– 24/7 for a free quote!

TESTIMONIALS
C Ike – I got my car appraised at multiple places and most were known to give a top dollar. No one was able to beat Gossler! Search no more! Gossler also makes it so easy. They do everything for you! I am extremely happy working with Gossler.
JCR 88 – Bought my car quickly and effectively. Recommend.
Allison K. – OMG Pablo is the best. Very professional and pleasant to do business with. I was even able to get a better price than the dealer's trade-in. Thanks, Pablo.
Natalie S. – Sold our 2014 Jeep Grand Cherokee yesterday. If anyone wants to sell a car, look no further: Pablo is the best!!! My car had a hit-and-run accident and we wanted to sell it without fixing it. My husband wanted more money than Carmax and other places offered. After reading all these great reviews on Pablo, I contacted him and he came to our place and completed the transaction so quickly. Yes, we received more money than any other offers as well. Pablo is not only professional but also very friendly and just knows how to talk to tuff customers like my husband. Amazing experience selling our car and couldn't have been better. Thank you, Pablo!!! You are the best!!!!
Sara K. – Great guy! I sold my Toyota 2015 Prius. Pablo offered me more than what CarMax was offering, so I was happy with that. Pablo was very pleasant and made the whole process super easy and smooth. Would recommend it to family and friends!
Wiz M. – Pablo was amazing. Within 24 hours he beat all other offers, was much faster than the alternative options, and picked up the car! Was a pleasure to deal with and will be sending more business his way for sure. HIGHLY recommended.
Brian W. – The best deal! I was trying to sell my two leased cars. There were so many offers, and the buyers sent the inspector always gave me a lower price, but Pablo from Gosslercashforcars gave me the best offer on the phone and honestly fulfilled his words. It only took me 1 day to get rid of my leases. He took care of everything. Nice people and great service!
Aaron – Amazing deal! You won't find better customer service or offers anywhere else!! Highly recommended!! A+++
Erwin – On February 10 I called Gosslercashforcars due to I'm planning to sell my Car and I selected them just simply they have Very Positive Reviews from their Previous Client. And I spoke to Pablo, I did send him a few photos of my 2007 PORSCHE 911, and informed me that he can be at my house in two hours. After his Inspection and agreement to the Deal, the Transactions were done in less than one hour. DMV Transfer was done at the same time there was no hassle at all. Pablo is awesome so I highly recommend him. Thank you.
Nikki S. – Pablo was so easy and great to work with! I'm super happy with what I got for my Jeep. I'd definitely recommend going to him over Carmax!
Cheryl H. – Pablo was awesome! Very easy to do the transaction, professional and polite guy…..very fair pricing. Would recommend it in a heartbeat. Money was in our bank before we got home in the Uber he got for us. Thank you
Jeni C. – Pablo (the owner) is a pro. He's super friendly, personable, and knows a ton about cars (he's been doing this for over a decade). I met him, he checked out the car and gave me slightly lower than the quote over the phone due to a broken front bumper (I thought it was fair since he made the process so easy). The entire transaction was completed w/thin 1 hour. He paid for my Uber ride back home and I was on my way. A couple of days after cashing my check, Mercedes also confirmed my balance was paid off. I would definitely sell to Pablo again. He is great.
Sabas G. – Pablo delivered as promised. He committed to buying my car. The process was quick and I had a check-in hand within an hour. I am deducting one star because I felt I received an unusually low initial offer. Only after a protracted negotiation did I finally convince Pablo to meet my bare minimum price. You can likely get an offer you're happy with here, but do your homework and be prepared to walk away if you're not satisfied.
Jaron D. – Pablo is incredibly polite, helpful, and honest. He called me on a Sunday within minutes of me submitting a request for a quote. After the evaluation/test drive, we agreed on the amount and he wrote a check on the spot. Very knowledgeable about cars and gives a fair deal. I highly recommend it for anyone looking to sell their car!
Danyal S. – Just sold my Audi S5 to Pablo. My experience working with him was exceptional. He not only gave me the highest offer but was also super friendly, professional, and insightful. I feel like I not only sold the car to a good man but I also gained knowledge, and made a friend! Pablo gives you a fair offer for the car, then takes you to the Bank then FedEx, and gets you an Uber home, and Boom you are all done in an hour. Thank you, Pablo, keep doing business with your values and ethics!
Colleen K. – Very professional and friendly operation. Pablo made the whole process go smoothly and quickly.
Matthew H. – Pablo was incredible! Extremely professional and TRUSTWORTHY. He gave me more for my Xterra than the KBB value, and was just a genuinely nice person; accommodated my schedule and the process took less than an hour. He also paid for my uber home after selling him my car. 100% recommend this business if you are selling your car or buying.
Darren M. – Pablo was extremely professional and easy to deal with. He's honest and upfront, he even negotiated on speakerphone in front of me for parts for my car; he wasn't trying to hide anything. I went to other places and they just offered me the Kelly Blue Book value which was a complete waste of time for me. Go to Pablo if you're looking to sell your car.
Eugene S. – Pablo was great! He bought my car and made the process fast and easy. Pablo beat my appraisal from CarMax by over $1000! Would def recommend it!
Shai R. – Pablo is awesome, I was trying to sell my car and he picked up the phone on Sunday, showed up 20 min after, seen the car and right away gave a fair offer. If you are trying to sell your car FAST and deal with a straight buyer- Gossler cash for a car is the way to go. Thank you!
Chris K. – Pablo was straightforward and honest. The transaction was easy and I'm happy with the result.
Kelsey A. – Pablo was super easy to talk to and such a fast process! Would recommend it to anyone who wants to sell their car fast. The whole process was less than 30 minutes. Fantastic!
Stacy W. – I can't say enough good things about Pablo. He is honest, nice, and easy to deal with. He gave me a great price for my Porsche Panamera. The transaction was super easy and fast. So sweet, he even sent me home in an Uber on his dime.
He is my new car guy for all purchases and sales. Thank you
Alex R. – The process took less than 30 minutes. It was my first time selling my car and he thoroughly explained each step. Highly recommend them!
Sebastian D. – Absolutely recommend for all sellers and buyers. The owner here is very reliable and makes the selling experience fast and hassle-free. Look for the boss Pablo and you won't regret it.
Beatriz M. – The best place to sell your vehicle. Pablo not only covered the other offers I had in my car, but he made the whole process way easier and stress-free. On the same day, we met after we had agreed on the price he drove us to the bank to get a check. He even drove me to my bank which was close and waited for me to deposit the check, and got me a uber home. I have anxiety so selling a car is a nightmare for me but Pablo made everything so easy and calm. If you are looking to sell a car definitely give them a call.
Talia B. – Pablo was honest and fast. My mom went to CarMax but Gossler gave a better price for my Tahoe. He answered the phone even on the weekend! Pablo made the transaction so simple and easy. Sold my Tahoe and am very happy with their service.
Maureen l. – I called Gossler Cash for Cars and I spoke with Pablo. We arranged for a time to bring my car in and after we met, he test drove my car and inspected it thoroughly. After I agreed on the price he quoted me, he paid me in cash, and my car was sold. Pablo is very nice and I would recommend him to others.
Eva T. – Asked my sister to contact this place and Pablo responded very fast! Just sold our 2013 Audi RS5 today. Pablo is really friendly and he gives the best price. Highly recommended!
Diana S. – Had a great experience with my transaction. Pablo was extremely knowledgeable when it came to the technicalities of the transaction. I learned a lot more than I thought I could have about my car. From the moment we spoke to the end of the transaction there was constant communication. After the transaction was complete and I left my car I was on my way out one Pablo reminded me that I needed a ride home he was kind enough to order me an Uber.
Sandy B. – "Pablo was great! No nonsense very upfront and honest. This is my second time selling a car here…."
Maria F. – My daughter is attending Pepperdine University and needed to sell her old Land Rover as she had received a new one. Pablo made her feel calm and was very professional. He beat all other competitors and made the experience stress-free. Highly recommended.
Chris M. – This was the perfect place for me to sell my truck. They provided a quick, easy, and stress-free experience. Pablo beat the quote I got from Carmax by hundreds of bucks and then provided me with an Uber to get home! Nice ???
Alex D. – Pablo was friendly and helpful. Carfax some unexpected info about the car and he still worked with me and made a reasonable deal. Thanks!
Joseline R. –  Just sold my Porsche Panamera to Pablo, a great service. He was able to get everything done quickly. Great service!
Mireya R. –  I am so glad to have this transaction with Pablo! He keeps his word and is honest with professionalism and integrity. I'll gladly do business again with him any time!!! God bless you thank you. Mireya & David
Patricio A. – Got a better deal than I hoped for. Quick, no hassles. Will definitely be going back soon.
Alissa S. – I'm glad I found Pablo! Sold my car HASSLE-FREE in less than 2 hours. He paid a fair price and I even got a free Uber ride home. highly recommend!!
Pinche P. – Thought about selling my Range Rover on Craigslist, but found Pablo at Gossler Cash for Cars. Picked up the phone and gave him a call!! Got a quote and sold it today. Pablo's prices exceed it my expectations. He beat it two competitors and paid me cash on the spot. Also got a free Uber home!! Highly recommend it if you are looking for a hassle-free deal.
Bianka Q. – Fair Business Great Experience sold my 2016 Porsche Macan to Pablo. He beat 2 competitive offers that I had. Smooth transaction. Highly recommend!
Michelle R. – Checked with 3 different car deals to sell my 2012 Audi TT and Gossler Cash for Cars gave me the best deal BY FAR. Thanks for the great service!
Ty. – I recently had to sell my Porsche SUV. I was given the name of Pablo at Gossler Cash for Cars. As a shrewd consumer myself, I was a bit leery of a car dealership with a name like that. However, it turns out to be a great and easy experience. Pablo and I met in West LA near his office to inspect the car which took about 15 minutes (drove around a little bit). We negotiated the price for a few minutes and it was DONE – it was a much better price than the quote I got from CarMax earlier! My experience with Gossler was professional and hassle-free.
Angela M. – I was very satisfied with Gosslecashforcars. Originally, I was going to take my car to Carmax but decided to search the web one more time for used car buyers and I found "gosslercashforcars.com". I would most definitely recommend Pablo/gosslercashforcars.com to anyone.
Michael S. – So I decided to sell my SUV yesterday. I posted some photos on craigslist, immediately started getting calls, and immediately decided it would be a pain to deal with that approach. So I literally looked on the web and found this website. Within one hour I had the car sold to "gossler cash for cars". I met Pablo at a convenient location and within 15 minutes the deal was done and cash was in my hand. Pablo was very professional and a nice guy.
Ivi A. – My husband and I wanted to downsize from our RAV 4 06 for extra cash. It was a reliable car for our family size of 5. I was hesitant to sell it for the fact that we didn't know what kind of car we were going to be able to afford that would be reliable for the budget of 3k. We took a chance and based on the great reviews we decided to check it out on a Sunday afternoon. As soon as we arrived Pablo was very humble, honest, and most importantly helpful. We made a deal to sell my car and drove home off the lot with another reliable car within our budget. He was fast, smooth, and the process was certainly stress-free. We were very happy with our experience with Pablo. We will certainly be returning later in the future.
Terry Ann D. – I liked doing business here. When I called, Pablo answered the phone, asked me a few questions, and asked me to send a picture of the car via text message. He received the text, called me back, and asked me to bring the car to the lot. When I arrived, he inspected the car, took a test drive, looked over the car's history on CarFax. He made a reasonable offer, I accepted the offer, and he paid me in cash. After we completed the paperwork, he paid for an Uber driver to shuttle me home. I arrived home safely. Overall, Pablo was pleasant, fair, honest, and straightforward. He invited me to return when I have another car to sell. I plan to do that.
Nancy J. – I sold my 2011 Jeep Compass to Gossler Cash for Cars. I found them on google as I needed to sell my car due to a family emergency. The process was easy and simple. It did not take long for the sale to be completed and I was paid on the spot. I had called other places and none of them came close to what Pablo from Gossler cash for cars gave me. THANK YOU GOSSLER CASH FOR CARS!!!!
Aaron M. – Was looking for a place to sell my 2010 Honda Civic Coupe, to upgrade to a larger car. I found Gosslers Cash for Cars and talk to Pablo and he was very helpful and definitely gave a better offer than other car trade-in spots, it was all simple and done fast, would definitely recommend anyone to come to Gossler Cash for Cars for any first time sellers looking to get a great offer for their vehicles. Will definitely keep doing business with Pablo!
Kamia S. – Today I sold my Lease BMW X6 and to Gossler Cash for Cars. The transaction was easy, smooth, fast and I got a great deal. Pablo gave me a better deal than Carmax. I was very impressed. I will definitely refer my friends and family to Gossler Cash for Cars!
Kim R. – Pablo bought our car at a better price than Carmax, came to us so we never had to leave the house, and made it all happen painlessly and quickly. I will most certainly be selling and/or buying with Pablo again in the future!
Ryan J. – Pablo was very friendly and straightforward. The whole process took under 15 mins and I left with cash in hand! Very hassle-free and I would definitely recommend selling your used car here instead of somewhere like CarMax.
John D. – Needed to buy a car fast for my wife. Pablo helped me to quickly find a great 2015 Toyota RAV 4, immaculate.
The transaction was very smooth and fast. I recommend Gosslercashforcars.com if you are looking to buy a good used car.
JH. – I sold my Toyota Highlander to Gossler today. The process was a cinch and Pablo (the individual I worked with) was really great and easy to deal with. He was quick to meet up with me and it took only 10 minutes to fill out the paperwork and for him to write a check for my car.

Imperial
Kern
Los Angeles
Orange
Riverside
San Bernardino
San Diego
Santa Barbara
Ventura

| | | | |
| --- | --- | --- | --- |
| Alhambra | Anaheim | Apple Valley | Arcadia |
| Bakersfield | Baldwin Park | Bellflower | Buena Park |
| Burbank | Camarillo | Carlsbad | Carson |
| Chino | Chino Hills | Chula Vista | Compton |
| Corona | Costa Mesa | Diamond Bar | Downey |
| Eastvale | El Cajon | El Monte | Encinitas |
| Escondido | Fontana | Fountain Valley | Fullerton |
| Garden Grove | Glendale | Hawthorne | Hemet |
| Hesperia | Highland | Huntington Beach | Huntington Park |
| Indio | Inglewood | Irvine | Jurupa Valley |
| La Habra | La Mesa | Laguna Miguel | Lake Elsinore |
| Lake Forest | Lakewood | Lancaster | Long Beach |
| Los Angeles | Lynwood | Menifee | Mission Viejo |
| Montebello | Monterrey Park | Moreno Valley | Murrieta |
| National City | Newport Beach | Norwalk | Oceanside |
| Ontario | Orange | Oxnard | Palmdale |
| Paramount | Pasadena | Perris | Pico Rivera |
| Pomona | Rancho Cucamonga | Redlands | Redondo Beach |
| Rialto | Riverside | Rosemead | San Bernardino |
| San Clemente | San Diego | San Marcos | Santa Ana |
| Santa Barbara | Santa Clara | Santa Maria | Santa Monica |
| Santee | Simi Valley | South Gate | Temecula |
| Thousand Oaks | Torrance | Tustin | Upland |
| Ventura | Victorville | Vista | West Covina |
| Westminster | Whittier | Yorba Linda | |